No. 1 Soccer Camps is pleased to announce our Founder and President Dr. Joseph Machnik has been inducted to the very prestigious National Soccer Hall of Fame, Class of 2017.  Often referred to as "American Soccer's Renaissance Man," Dr. Joe has succeeded at every level of soccer in the United States.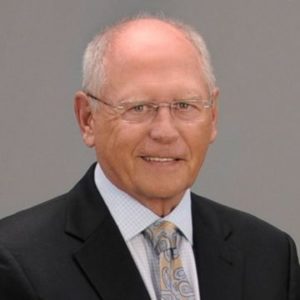 Universally heralded as a visionary for his implementation of curriculum, methods and procedures for training of Goalkeepers at every level, Machnik's methods are utilized today at fields and in stadiums all around the world. His influence has been felt by over 100,000 players, staff and families who have been part of his No. 1 Soccer Camps, currently in its 41st year of running soccer camps throughout the United States.
On behalf of No. 1 Soccer Camps, our directors, staff, campers and families, we send our sincerest appreciation for all that Dr. Joe has done for soccer in the United States. We congratulate Dr. Joe, his wife Barbara, daughters Janine and Collette, and the extended Machnik family for this amazing accomplishment.
As Rob Stone of Fox Sports so eloquently stated "Dr. Joe is one of our favorite human beings that we deal with, we are so proud!"
Dr. Joe Machnik's accomplishments include:
All-American goalkeeper at Long Island University

 Coached LIU to the 1966 NCAA championship game — as a 23-year-old.

He was a member of the 1965 US Open Cup champion New York Ukrainians.

Coach Of  the Men's and Women's Soccer Team at the University of New Haven.

Assistant Coach with the U.S. National Team when it reached the World Cup for the first time in 40 years at Italy in 1990

 Director of referees for three leagues – Major Indoor Soccer League, Major League Soccer and National Premier Soccer League.

Coach of the New York Arrows (MISL).

 Commissioner of the American Indoor Soccer Association.

 A FIFA and CONCACAF Match Commissioner.

 Current Rules and Match commentator for FOX Sports.
"Joe is one of the great personalities of the sport in the States, a person who has been at every level from player to coach to referee, administrator in the league with a vast experience and vast knowledge of the game in this country.When you talk about the pioneers of the game in this country, he has to be one of them." – Alfonso Mondelo, MLS's director of player programs