No. 1 Regional Director Tony Pierce Inducted Into Wisconsin Soccer Hall Of Fame

No. 1 RD and seventh-year Wisconsin Lutheran College head women's soccer coach Tony Pierce was inducted into the Wisconsin Soccer Hall of Fame on Saturday, March 11, 2017.
Pierce, a longtime member of the No.1 Soccer Camps family, has coached collegiate soccer for nearly 30 years.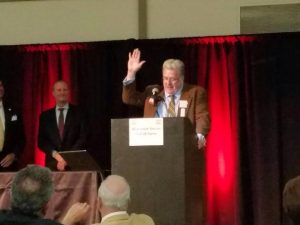 One of the winningest goalkeepers in the history of the former National Professional Soccer League (NPSL), Pierce was a goalkeeper for the Milwaukee Wave for eight years and one with the Chicago Power, appearing in 195 games, posting 75 wins and making 2608 saves. The three-time All-Pro also served as the Wave's Director of Community Relations for six years. He was inducted into the Milwaukee Wave Hall of Fame in 2010.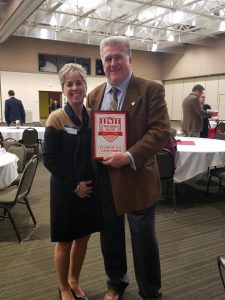 Pierce was a member of the University of Connecticut's 1981 NCAA Division I Championship soccer squad. He also returned with the Huskies in national semifinal appearances in 1982 and 1983. In 1983 Pierce was a co-captain with Jim D'Orsaneo.
Pierce also has one National Team cap versus Portugal for the US Men's National Futsal Team.
No. 1 Soccer Camps at Wayland Academy in Beaver Falls, WI is under the direction of Tony Pierce who has been with No. 1 Soccer Camps for 36 years.  This unique specialty camp blends the best of No. 1 Soccer Camps with its partner in Germany the Fussball Ferienschulen. The camp runs July 16-20th. For more information, visit www.No1SoccerCamps.com.