It was a record breaking collegiate season for several No. 1 Soccer Camps Regional Directors and Staff Coaches. Read on to hear about a few honors and achievements our staff made in the 2016 season.
Nick Roberts No. 1 Soccer Camps Regional Director and Staff Coach Nathan Jones – Urbana University
Nick Roberts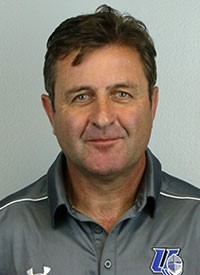 , who finished his ninth season guiding the Urbana University Men's Soccer Team and was recently named Mountain East Conference Coach of the Year, has built an impressive program in Urbana. In 2016, the Blue Knights tied the school record for most wins after finishing 14-5-1 and made the team's second-straight appearance in the NCAA Tournament, where they advanced to the round of 16.
UU spent the majority of the season ranked in the national polls and received the program's highest ranking ever at No. 12 earlier in the year. The Blue Knights outscored opponents 48-17 this season, averaging nearly three goals per game.
In addition, several Blue Knights thrived under the UU coaching staff in 2016. Eight total student-athletes were voted all-conference performers, including the league's Defensive Player of the Year (and No. 1 Soccer Camps Staff Coach) Nathan Jones.
Nick DeMarsh No. 1 Soccer Camps Regional Director – Buffalo State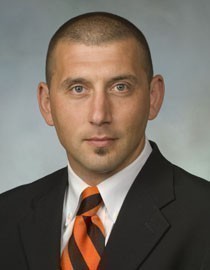 Nicholas DeMarsh concluded his 15th season as the head coach of the Buffalo State women's soccer program in 2016, leading the Bengals to its first ever SUNYAC Championship and NCAA Championship appearance.
DeMarsh's 2016 Bengals set a school-record for wins in a season, finishing 17-1-3 and winning the program's first conference championship.  In doing so, DeMarsh was named the SUNYAC coach of the year for the second consecutive season, and third time overall.
DeMarsh saw his team sweep the SUNYAC awards in 2016, winning the Offensive, Defensive, Rookie and Coach of the Year honors and is now the all-time winningest coach at Buffalo State with 134 victories and a .537 winning-percentage.
No. 1 Soccer Camps Staff Coach Lyndse Hokanse – Georgetown University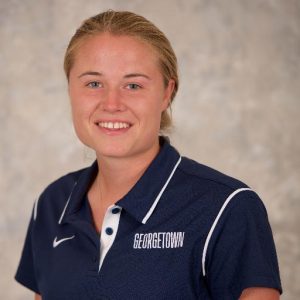 Lyndse Hokanse, First Assistant Coach helped lead the Georgetown University women's soccer team to its most successful year in program history. Head Coach Dave Nolan and his staff were recognized by the National Soccer Coaches Association of America (NSCAA) as the recipient of the NCAA Division I Women's Coaching Staff of the Year, as voted on the by coaches in that division.
Georgetown advanced to the NCAA College Cup for the first time in program history and lost to eventual national champion Southern California. The Hoyas finished the season with a 20-3-3 overall record, ranked No. 3 in the country by the NSCAA and Soccer America and won the BIG EAST Tournament Championship for the first time in program history.
No. 1 Soccer Camps Regional Director John Adams and Staff Coaches Danielle Polvan, Angelina Piccirillo, Lexi Mack, Bridget Judd, and Lexi Fenn – Albertus Magnus College
John Adams, Albertus Magnus Women's Soccer Assistant Coach, and his Falcons also had a record-breaking year in 2016. New program-bests were set and the team earned its first-ever berth in the Great Northeast Athletic Conference (GNAC) Championship. The team ended the fall with an 11-8-1 overall record and were the No. 3 seed in the GNAC Tournament thanks to posting a 7-3-1 mark in league play.
Following the year, four Falcons received All-GNAC honors – three of whom are No. 1 Soccer Camps Staff Coaches. Junior midfielder Angelina Piccirillo had a breakout season and landed on the first team, while seniors Danielle Polvan, and Alexis Mack  received second-team distinction.
In addition, Piccirillo earned a spot on the 2016 National Soccer Coaches Association of America (NSCAA) All-New England Team. She becomes the fifth player in program history to earn NSCAA All-New England. Piccirillo was one of just five GNAC players to earn regional recognition this autumn. Piccirillo had a breakout year for the Falcons, scoring six goals to go along with two assists for 14 points.
Polvan, a four time All-GNAC recipient, became the school's all-time leader in goals in 2016. During her senior season, She also became the program's all-time leader in points with 85. Polvan led the team this fall in goals (10), points (23), shots (66) and shots on goal (39).
Defensively, Bridget Judd along with Piccirillo anchored the Falcon backline this year. The Albertus Magnus defense ranked third in the conference in goals-against average and recorded nine shutouts. The team was one of three in the league that allowed less than one goal per game.
In net, GK Lexi Fenn had a solid 2016 season. In her first season as a starter, Fenn has posted a 1.31 goals-against average with 82 saves, a .788 save percentage, five shutouts and a 9-8-1 record. She currently ranks fourth in program history in shutouts and sixth in saves.
.