No. 1 Soccer Camps Regional Director Chad Liddle named Assistant Coach with the US Soccer Paralympic Team
Chad Liddle, longtime Regional Director for No.1 Soccer Camps at Darlington and No. 1 Soccer Camps at Baylor School, has been with No. 1 since 2003.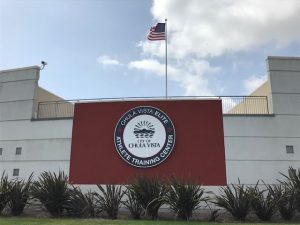 Last summer, Darlington School hosted two weeks of training camp for the U.S. Paralympic National Team for their preparations for the Rio Para Olympics. In between his two No. 1 Soccer Camps at Darlington, Liddle was pulled to Atlanta to train the PNT's two goalkeepers.
As of the first of the year, the team gathered at three training camps: Tampa, Lakewood Ranch, and then the Olympic Training Facility at Chula Vista.  Liddle has coached the goalkeepers during the past two camps in Lakewood Ranch and Chula Vista.
During the last camp, the PNT played a team comprised of San Diego Sockers players as well as 3 members of the US Soccer National Beach Soccer Team. With 16 minutes to go in the game the PNT goalkeeper went down with an injury, and Liddle had to step in and play the rest of the game. The US was under a tremendous amount of pressure in the last 15 minutes, but held on to win 6-5. After the game, the team awarded Liddle his first US "Cap."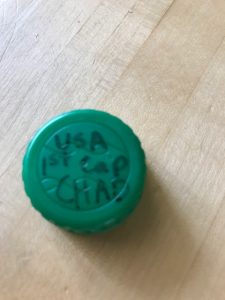 The U.S. Paralympic Soccer Team is an elite level program that selects players from across the United States in preparation for International standard competition. The National Team, in addition to friendly matches and invitational tournaments, competes in the Intercontinental Cup, Copa America, World Championships, Parapan American Games, and Paralympic Games.
For players to be eligible, they must be ambulant (no requirement for assistive walking aids) and have a one of the following neurological conditions:
Have had a Stroke
Have Cerebral Palsy
Have had a Traumatic Brain Injury / Acquired Brain Injury
For more information on the PNT, visit their page at ussoccer.com.
This summer, Coach Liddle will be directing No. 1 Soccer Camps at Baylor School June 18th-22nd and No. 1 Soccer Camps at Darlington School Session 1 July 15 -19 and Session 2 July 19th – 23rd.