No. 1 Soccer Camps registration is now officially open for the 2017 season! To celebrate our 40th year of soccer camps, we're offering a limited time Early Bird 2017 discount to SAVE you up to $50.00 off your program fees.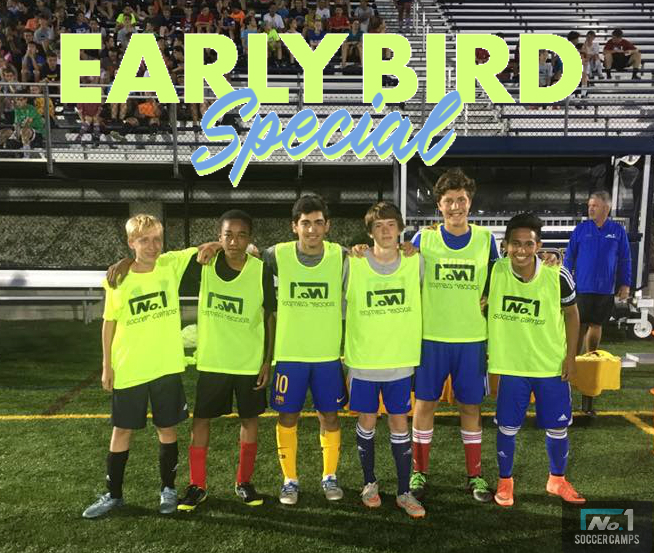 Register for any of our Junior Academy, Senior Academy, College Prep or College ID Camps with the code EARLYBIRD2017 to receive $50 off!
Register for Youth Academy with the code EARLYBIRD25 to receive $25 off! Click here for more information.
This offer won't last long, so reserve your spot at the nation's No. 1 Soccer Camp today!