NO. 1 SOCCER CAMPS ANNOUNCES NEW SPECIALITY SITE AT WAYLAND ACADMY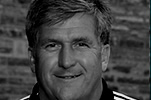 No.1 Soccer Camp is pleased to announce our new location at Wayland Academy in Beaver Dam, Wisconsin. The facilities and location of our new site are stellar – less than an 90-minutedrive from Madison, Milwaukee, Appleton or Rockford, Illinois.
Under the direction of Wisconsin Lutheran College Women's Head Coach and long-time No. 1 Regional Director Tony Pierce, our Wisconsin site will blend the best of No.1 Soccer Camps methodology with our partner in Germany, the Fussball Ferienschulen. For the past three years, No.1 Soccer Camps Staff Coach Boris Kalff  has led a camper and staff exchange with the leading soccer camp in Germany. This year the German campers and staff coaches will be traveling to No.1 Soccer Camps at Wayland Academy location.  This innovative and multicultural soccer program combines the finest soccer training from both the US and Germany.
Wayland Academy is a college prep school founded in 1855 and has a

rich tradition with modern amenities.The facilities are superb across the board. No. 1 campers willtrain on the immaculate soccer fields, have use of the pool, and access to the iconic Wayland Field House  – a truly one of a kind facility. The dormitories are comfortable and close to the fields and dining facility – a key factor as legs tired during the week! The food at Wayland Academy is exceptional and abundant offering a variety of choices for every appetite. The combination of No. 1 Soccer Camps' exceptional training, Wayland Academy's state of the art facilities and our German coaches and campers joining us is going to make for a fantastic week of soccer!
No. 1 Soccer Camps at Wayland Academy offers Junior and Senior Academy Programs for players aged 10-18 July 17th – 22nd.  For more information on our Wisconsin site, or any of our other locations across the US and Germany, please visit our website at www.no1soccercamps.com.