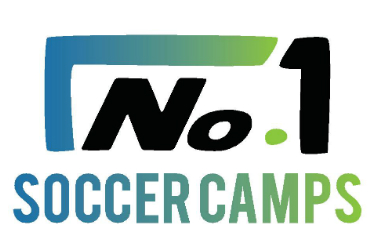 Reserve your spot at camp with no money down! 
Due to the uncertainty created by COVD-19, we have created a way for you to register for camp without any potential financial burden to your family. 
Simply click the Register button and choose the camp where you would like to reserve a spot.  Complete registration and you will be added to that camp's Wait List. 
When camp is confirmed* to take place, you will receive an email about your registration. If at that time you still wish to attend camp, you will receive a secure link to pay for camp online, moving your spot from the waitlist to registered. 
If your circumstances change and you are no longer able to attend camp, simply let us know and we will remove you from the Wait List. 
Please feel free to email us with any questions at info@no1soccercamps.com.
Sincerely,
No.1 Soccer Camps
*Confirmed Camp Locations (payment will be required when registering)
Falcon Sports Complex
West Hills Christian School
Darlington School – All Sessions
New England College Showcase ID
New Fairfield High School
Plumg Hills Playing Fields
CFC Park Complex
Hamden Middle School
---
No.1 Soccer Camps is closely monitoring the evolving Coronavirus (Covid-19) situation focusing on the health and welfare of our participants, their families and our staff.
As a member of the No.1 Soccer family we feel that it is important to reach out to you personally to share with you our policies and procedures in response to the Coronavirus (COVID-19).
Our thoughts and prayers are with everyone who has been impacted by this national and international health crisis. The current situation dictates that all of our lives will be impacted at some level in the near future. We hope for a strong recovery as we move forward to minimize the risk associated with this current crisis.
Nothing is more important to us, than the health and safety of the players, families and staff who attend our summer programs. No. 1 Soccer Camps has been in contact with all of our 2020 summer sites and will continue to monitor the situation very closely. Our host institutions are currently dealing with the immediate effects of extended breaks and even cancellations of the current academic semester. Most of our facilities have indicated an update in mid to late May.
At this point in time we are moving forward with plans to operate our camps as scheduled. Our first camp is scheduled to open in July. This will only occur if we are assured of a safe and healthy environment. We are aware that this is a fluid situation which demands our regular contact with the host institutions, and you. As soon as any decision is made by the governing bodies who permit our camps- the host institutions, state or local governments or the CDC, we will contact you directly.
Should you have any questions feel free to contact us directly at info@no1soccercamps.com.