We recently attended a Piano Concert where 20 Etudes were played by five world class pianist over a two hour period. The concert was incredible, as were the performers. In the note section of the Playbill, it was noted that the composer of the music and his teaching style was based on a "Pedagogical Approach". At the No.1 Soccer Camps this "Pedagogical Approach" has been in use since our founding.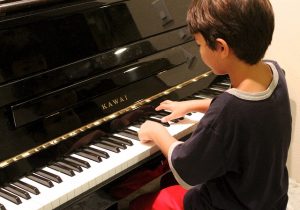 This step by step process is well-known and used by teachers in various disciplines including the academic disciplines, the arts and sciences and athletics. It is also used in teaching the individual techniques of soccer skills. While we all marvel at the best players in the world who dazzle us with intuitive and incredible creativity, there is little doubt that even they learned those skills, and can execute them instantaneously at the most important moment of a match, over time, with much trial and error. A basic premise would be that there is not a single best method for teaching soccer, or music or writing. Most theory programs and individual teaching programs are a compromise among various possible approaches. Good teaching/coaching then is the ability to recognize the strengths and weakness of a wide variety of approaches then blend the greatest number to form your session.
A secondary part of a Pedagogical Approach is when we relate theory and practice we should then give our participants an opportunity to reflect on their own learning experience. After a session for our field players that incorporates the technical ingredients of striking the ball, or for our goalkeepers who work on the technique of diving to make a save, the next logical step, the "pedagogical" step is to provide  our participants the opportunity explore and reflect on their own learning experience. We do this by affording the opportunity to all of our participants to explore relevant techniques in small sided games. These opportunities create the formulation of strategies to explore the technique and to encourage the real life application of the technique. We engage our participants by providing a positive learning culture where teaching is matched with individual exploration and the opportunity to reflect. We understand that learning takes place in multiple environments, and that is important for us to provide that environment within our one week camp.
If you have ever wondered about the roots of No. 1 Soccer Camps, you need to start with Dr. Joe Machnik. Few people in American soccer history have had such a diverse and distinguished career. Even fewer have impacted the American soccer scene in such an indelible way. From his humble beginnings in Brooklyn, to becoming a World Cup and Professional coach, Dr. Joe has helped transform the American soccer landscape in a profound and meaningful way.
Joe Machnik's No.1 Soccer Camps, the first national camp of its kind when it debuted in 1977, was designed for the instruction and training of youth and elite soccer players. Here Machnik developed a methodology and pedagogical style which is universally recognized and used today. His technical and tactical training sessions are considered to be standard.
No. 1 Soccer Camps is the first national soccer specialty camp of its kind. The No. 1 Goalkeeper Camp and the No. 1 Striker Camp offers an incredible opportunity for players to challenge themselves in a unique full week of soccer education. Here Machnik developed a methodology and pedagogical style which is universally recognized and used today. Based on our unique "Go to Goal" curriculum with modern methodologies, we offer five distinct training levels and programs for a unique week of soccer education for field players and goalkeepers of every age and ability level.