SMALL SIDED GAMES A LONG TIME STAPLE AT NO. 1 SOCCER CAMPS
By No. 1 Regional Director Christine Huber
US Soccer recently announced the implementation of small sided games into their developmental curriculum, a training tool No. 1 Soccer Camps has been utilizing with great success for over 40 years.
No. 1 Soccer Camps was an early proponent of the use of small-sided games in our training. No. 1 Founder Dr. Joe Machnik believed the use of small-sided training allowed players a greater number of touches on the ball and, therefore, an increased opportunity to improve their technical and decision-making skills.  For these reasons, small sided games continue to be a hallmark of today's No. 1 Soccer Camp curriculum.
In my past 19 years with the camp, I am still amazed at the rate which players develop in such a short period of time due to this practice. To continuously have a soccer ball at your feet and playing in various tactical small sided games for eight hours a day, a player becomes more confident and comfortable on the ball which ultimately leads to an increase in playing performance. No. 1 has long known small-sided training works, and US Soccer's recent initiative is a testament to the sound practices No. 1 Soccer Camps is based upon.
US Soccer's Statement on Small Sided Standards
Courtesy of US Soccer
The coaching initiatives are focused on advancing youth players' individual skill and intelligence, and providing players with the best opportunity to improve. "Our number one goal is to improve our players down the road and these initiatives will help us do that," said U.S. Under-20 Men's National Team head coach and Youth Technical Director Tab Ramos. "With small-sided standards what we're trying to do is to help players develop by putting them in an environment where they are constantly involved in the play and our changes in birth-year registration will make age groups easier to understand, while aligning our calendar with the international calendar."
Small-Sided Standards MALL-SIDED STANDARDS
The small-sided standards are focused at players from the U-6 to U-12 age groups. The field size is based on age groups, providing a more age appropriate environment that will allow players with a better opportunity to develop heightened soccer intelligence and on-the-ball skills.
The field dimensions and number of players on the pitch will increase in size from 4v4 to 7v7 to 9v9 as players age, up until they reach the U-13 age group and begin to play full 11v11 matches.
"In general we would like for players to be able to process information faster, and when they are in this environment they are going to learn to do that over a number of years," Ramos said. "When you have young players in an 11v11 game there are only so many involved in any one play at a time. By taking numbers away and playing 4v4, 7v7, and 9v9, you are multiplying their chances on the ball, increasing their touches and making it overall more for them by making them an active participant at all times. Fast forward 10 years and there are thousands of game situations added to a player's development."
For the complete article on US Soccer's Initiatives, click here.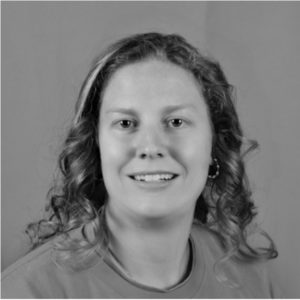 No. 1 Regional Director Christine Huber has been with No. 1 Soccer Camps since 1996 when she began as a Striker Staff Coach. A former four-year starter and Hall of Famer for the University of New Haven, Huber is now the Head Coach at Hamden Hall Country Day School and Assistant Coach at the University of New Haven. In 2016 No. 1 Soccer Camps at Pomfret School, Northfield Mount Hermon, and Brewster Academy will be under her direction.  For more information on these sites, or any of our other 25 locations, click HERE.