SoccerMom14: I am interested in sending my twins sons to your camp this summer – one is a goalkeeper the other a defender. How can No. 1  help both of them, specifically at their individual positions?
No 1. Founder and President Dr. Joe Machnik:  Both of your sons will benefit from the unique and modern methodology of our "Go to Goal Curriculum" which concentrates on play in the final third of the field – 35 yards from goal – on either side of the ball. Field players and goalkeepers are trained and tested at the highest level.
For your son who is a defender, he will learn to attack and defend the various tactical situations which challenge the complete player in today's all inclusive modern game. Attackers, midfielders and defenders learn the art of goal scoring with over a thousand "Go to Goal" opportunities in a typical camp week.
For your son who is a goalkeeper, our nationally recognized Goalkeeper staff will teach him the technical skills needed to be successful and tactically savvy. At a No. 1 camp, he will be playing in the goal in game like situations under the guidance of a goalkeeper coach who will be coaching the player from in the goal, not from the sideline. Each camp lesson will finish with game-like situations combining the strikers and goalkeepers. Using small sided games in front of full size goals, the strikers and goalkeeper are involved in critical decision making situations designed to improve their execution in this all important part of the field.
In addition to our proven "Go to Goal" philosophy, what really sets No.1 Soccer Camps apart from other camps is our staff. Our camp staff is a virtual who's who of American players and coaches. Our Alumni include MLS Coaches, 5 current MLS goalkeepers, and a current member of the US Men's National Team. We are also proud of our impressive list of former No.1 Soccer Campers who represent our male and female youth National teams at every level, including four current staff coaches, and a three year camper who played in this year's NCAA Final Four. All of our coaches are carefully screened and selected to ensure our campers are getting the highest caliber coaches in the soccer world.
With a 40 year camp history and over 80,000 players trained, No. 1 has a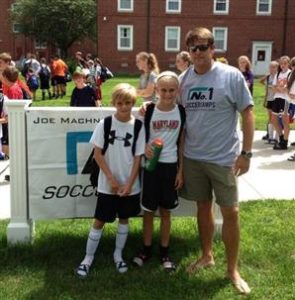 long tradition in the soccer community. Each summer we have former campers returning to bring their children to camp and campers who have gone onto play at the collegiate and professional level are returning to coach. Shown to the left is the McLaughlin family. Dad Ryan, a No. 1 veteran, brought his son Connor and daughter Callie to the No. 1 Soccer Camps in Salisbury Maryland recently. Players who attend our camps become a member of an incredible fraternity and lifelong members of the No.1 Soccer Camps family. We hope to see you and your sons this summer!  For No. 1 Soccer Camps 2016 dates and locations, click here!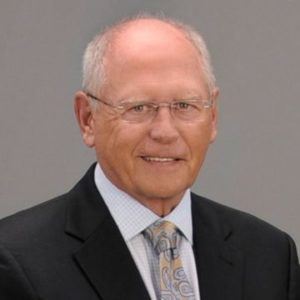 Dr. Joseph Machnik is Founder and President of the No. 1 Soccer Camps. He is a former Asst. Coach of the U.S.National Team 1990 World Cup and FIFA/CONCACAF Match Commissioner. He has been inducted into six (6) Soccer Halls of Fame and is also a commentator on Fox Soccer.