Online Auction To Benefit St.Baldrick's Foundation
On March 31st, No. 1 Soccer Camps will be holding an online auction for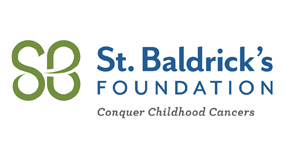 one 2015 session of No. 1 Soccer Camp. The winning bid amount will be donated to the 
St. Baldrick's Foundation
, a charity dedicated to the research of childhood cancer. According to their website: "Worldwide, 175,000 children are diagnosed with cancer each year. And in the U.S., more children die of childhood cancer than any other disease—more than AIDS, asthma, cystic fibrosis, congenital anomalies and diabetes combined."
This month, No. 1 Soccer Camps Associate Director John Adams (West Conn) "Braved the Shave" to raise money for the foundation. Shown here in his before picture with his daughter Brooklyn, and after with his FSA U14 Girls Elite Team, John talks about how he first became involved with the St. Baldrick's Foundation:
It's How I Can Help
In 2010, a close friend introduced me to St. Baldricks. He ran the St. Baldricks event through the Middle School in our district, and it didn't take much convincing for me to take part in the event. The event helps research for childhood cancer. Although, I didn't have any personal dealings with childhood cancer, my father was battling cancer at the time. Because I like to keep my hair short as well, it was a win-win situation!
The day of my first event, I walked into the gymnasium about 30 minutes late with my mother.  We both were blown away with what we saw.  There were about 200 middle school students cheering and chanting, a DJ playing music.  As we worked our way closer to the shavees, I saw her.  She was a middle school girl, with a blonde pony-tail down to the middle of her back.  She was shaving her head. I was in awe.  It wasn't until that moment that I realized what I was a part of.  The courage of this middle school girl was amazing, something I would never forget.
Six years later, I still "Brave the Shave."  It's how I can help.  Although I'm with another group now, Coaches United Against Cancer, our goal is still the same – to raise funds.  Our group helped raise over $35,000 this year.  For me to shave my head, it takes nothing.  There is no courage on my part.  The courage lies with my father who battled for almost 10 years before passing in September 2013.  The courage is with the middle school girl who is shaving her head to help support children she doesn't know, who are battling cancer.  The courage is with all these children, battling cancer, who keep smiling and showing us that we should be enjoying life. 
You too can contribute to St. Baldrick's Foundation (and win a week at the No. 1 Soccer Camp in the country!) through our Online Auction on Tuesday, March 31st. To enter, head to the No. 1 Soccer Camps Facebook page on March 31st and click on our Online Auction Event. Simply write in the amount you would like to bid in comments section. The highest bid submitted by 11:59 PM will win a week of No. 1 Soccer Camps at the location of their choice AND have the honor of contributing to the St. Baldrick's Foundation. Retail Value: up to $889.
AUCTION RULES
All bidding will be done via No. 1 Soccer Camps' Facebook Page. Click here
Bids will be accepted from 12:01 AM until 11:59 PM on Tuesday, March 31st, 2015.
You must be 18 to bid
Do NOT bid unless you are prepared to win.
To place a bid, add your bid in the Comment under the Auction photo on March 31st. For example: "I bid $100".
No minimum bid. Maximum bid is $889. The first bid to reach this amount will be the winner.
Winning bidder will be contacted by No.1 Soccer Camps via Facebook on April 1st.
***NOTE**Payment is due within 3 days of auction end. If you are sending a check, please notify No. 1 Soccer Camps that a check is on the way within 3 days of auction end.
Questions? Email info@no1soccercamps.com.