HOW NO.1 SOCCER CAMPS CAN ASSIST PLAYESRS AND FAMILIES WITH IMPENDING US SOCCER MANDATES
By Dr. Joesph Machnik, Founder of No. 1 Soccer Camps
For 40 years, No. 1 Soccer Camps has been a proud partner of the soccer evolution in the United States.  As part of this continuing progression, US Soccer has mandated two key changes that will impact youth soccer throughout our country. Theses change will affect your child, and No. 1 Soccer Camps can assist in making this transition as smooth as possible for you and your family. 
The first change will be the nationwide adoption of small-sided standards and the second will be a shift from school-year to calendar year age grouping of teams. "With these initiatives, we're more likely to have players better prepared down the road" according to Tab Ramos, U.S. Youth Technical Director. "With small sided standards, what we're trying to do is to help players develop by putting them in an environment where they are constantly involved in the play."
At No.1 Soccer Camps, our unique "Go to Goal Curriculum" played 35 yards from the goal, has always employed the small-sided standards concept for maximum touches and realistic game type experience. Our philosophy has always recognized the benefits of small-sided games for our players. By managing the numbers of players and the space they play in, we see tremendous benefits including more interaction, additional touches on the ball, and the increased need for quicker tactical decisions. Our philosophy allows players to learn different positions, become more technically acute, learn tactics quicker, increase fitness, and allow players to become more emotionally and socially involved. Whether you are a goalkeeper or a field player, you will be more active at No. 1 as we create the opportunity for 1000 saves or a 1000 chances on goal during a week of camp.
The second change from US Soccer is the mandate of players from a school year calendar to acalendar year for the age groupings of teams. We recognize this change has caused much concern and disruption within leagues, clubs, teams, and families. The philosophy of No.1 Soccer Camps has always been to challenge the player based first and foremost on the player's ability, not just their age. Players regularly play up with their teams at home, and we embrace this concept at No. 1 Soccer Camps. With so many players having to adjust to playing with new teammates and being moved to new teams, there is a tremendous challenge ahead for all involved.
To assist players and parents in this transition, No. 1 Soccer Camps provides an environment where players can challenge themselves in a positive manner, make new friends, reinvent themselves, and become more prepared for the next season. The new age mandate means players will be jumping in age groups, changing teams or moving to a different club, and we facilitate making that transition easier for the individual player as well as the newly formed team.  If you have a son or daughter that is going into a new team and new environment, our training program will expose them to new concepts,  new coaches, and new friends – all in a positive and encouraging environment. With No.1, new teams are given the opportunity to train together, play together and team build together as they prepare for the next season.
As the foremost leader in soccer education for over 40 years, No.1 Soccer Camps has always been ahead of the curve in regards to our curriculum and training concepts. We recognize and embrace the incredible responsibility we have which is to create the most advanced, forward looking curriculum that helps all of our participants become No.1 on their respective teams.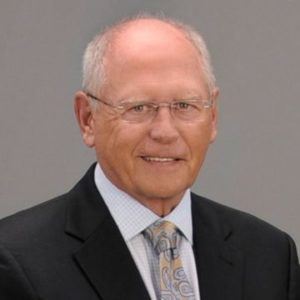 Dr. Joe Machnik is the Founder of No. 1 Soccer Camps, FIFA/CONCACAF Match Commissioner, and a Rules Analyst for Fox Sports. No. 1 Soccer Camps was founded by Machnik in 1977. Since then, over 100,000 soccer players and coaches have attended No. 1 Soccer Camps and countless alumni have gone on to playing and coaching careers throughout the national and international soccer ranks. No. 1 Soccer Camps currently offers programs for every level of field players and goalkeepers with residential and day camps at twenty-five locations across the country.