Long time No. 1 Staff Coach Mike Idland was recently named Head Coach for Women's Soccer at SUNY College at Brockport. SUNY Brockport is a division III program near Rochester, NY competing in the SUNYAC conference. Idland was selected over scores of  exceptional candidates due to his impressive resume that spans several different levels of soccer and his achievements as head coach at the University of Pittsburgh at Bradford. A former No. 1 camper, Idland played collegiately at at Suny Cortland. He became a staff coach at No. 1 in 2000 and went on to become a Regional Director in 2004.
In Idland's eight seasons with the Panthers, he accumulated a record of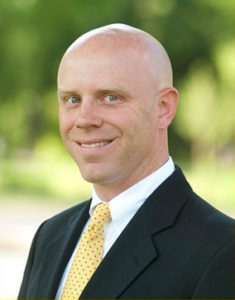 88-54-6, including an Allegheny Mountain Collegiate Conference (AMCC) record of 49-22-2. The Panthers team qualified for seven straight conference postseasons including four straight runner-up seasons. During that time the Panthers have dominated the AMCC awards with numerous All-Conference honors in addition to Offensive and Defensive Player of the Year awards. In addition, Idland was first named the AMCC Coach of the year in 2011 after leading Pitt-Bradford to an impressive 13-3-2 record. He also was awarded the AMCC Co-Coach of the year this past season. Idland's 2014 team set a new school record after a 15-5-0 year, which also resulted in the program's first ever regular season championship.
Additionally Idland serves as a senior staff member of the Region I Girls' Olympic Development Program (ODP) and as the head coach of the Under-14 Girls team for the Western New York Flash Academy.  He also holds a United State Soccer Federation National Coaching "A" (USSF "A") license.
At Brockport, Idland will face some No. 1 family rivalry in the  SUNYAC conference next season when his team will face off against  long-time No. 1 Striker Director, Nick DeMarsh's Buffalo State University.
 Idland recently spoke on his new venture at Brockport and the influence of No. 1 Soccer Camps on his coaching philosophy:
I am excited to be taking on a new challenge. The team has been hovering in the middle of the pack for the SUNYAC, so I am going to try to push the program higher up towards the top of the conference obviously.  I think pretty much any coach would come into a new position with that same objective; the real question is how to get it done?
As far as on-field performance goes, games are basically won and lost in front of both goals.  In the recent past, Brockport has been solid in front of our own goal and less so in front of our opponents' goal.  I think that leads me right back to No.1 Soccer Camps, which is obviously all about executing the striker's role as well as the goalkeepers'.  Therefore, plenty of our camp curriculum and methodology will be put in place on the field here just as it has been during my time in my previous position at Pitt-Bradford, where we eventually led our league in virtually every defensive and attacking category.
What brings me back to camp on a deeper level is the philosophy.  Dr. Machnik has always put it so simply for us over the years there.  I can still hear him saying this stuff in my head sometimes: "Do the very best you can under all circumstances." "Create loyalty." "Create intrinsic motivation." "Respect tradition." "Get in and get out." These are the types of principles that gave camp such an aura for me as a player and as a staff coach; they are what made it matter on such a deep level.  So, I've always just tried to implement that same philosophy as best I can into my teams to make it matter on a deep, intrinsic level for my players. I'm looking forward to laying that ground work in front of both goals and inside our heads here at Brockport.