Future Stars Camp
(For Field Players & Goalkeepers)
Ages 5 to 8
9 a.m. to 12 p.m.
Tuition: $250
Junior Academy
(For Field Players & Goalkeepers)
Ages 9 to 13
9:00 a.m. to 12:00 p.m.
Players will be grouped by age and ability level.
Tuition: $250
Senior Academy
(For Field Players & Goalkeepers)
Ages 14 to 18
9:00 a.m. to 12:00 p.m.
Players will be grouped by age and ability level.
Tuition: $250

Soccer Camp Details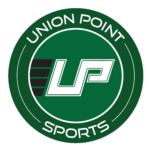 Union Point Sports Complex
170 Memorial Grove Avenue
Weymouth, MA 02190
www.unionpointsportscomplex.com
For more information about this camp, please contact robandrulis@no1soccercamps.com
Union Point Sports Complex is located 30 minutes south of Boston.
Future Stars: Our younger players have specific needs that if taught properly can insure a greater appreciation of the game. Fun, exciting and engaging activities are all part of the week. We do this with individual and small group activities with the introduction of fun technical exercises and games that are engaging and pertinent for the age group and ability level. With our unique curriculum youth players will be exposed to the proper technique such as shooting, dribbling, 1v1, crossing and much more.
Junior Academy: The Junior Academy is designed for boys & girls, goalkeepers and field players ages U9-13. The program has been designed to build a foundation that will help the participant's progress to the next level. This will be accomplished in a fun, entertaining and positive environment. Repetitions with the ball will give this group the confidence needed in the over 1,000 Go to Goal situations players are exposed to throughout the week. The Machnik Method, a pediological approach to training, is present in every session.  All topics, exercises and games will be engaging and pertinent for this age group and ability level.  For our goalkeepers and our field players we will stress proper technical development with the ability to use real live situations in match related activities to challenge themselves and to execute those skills at the highest level.
Senior Academy: For field players and goalkeepers, Male and Female, ages U14-U18, rising 9th to 12 graders. The Senior Academy is designed for the ambitious player, who wishes to challenge themselves by being trained at the next level. Throughout the week, players will be put in a competitive environment that will bring out their very best. Our focus will be on the current US Soccer player development model that explores the six Key Qualities of a U.S Soccer Player. This camp is for Goalkeepers & Field Players who will be competing for their High School or club team. They are:
1)    Game understanding and decision making: The ability to read and understand the game to be able to make autonomous decisions.
2)    Initiative: Take initiative and be proactive
3)    Focus: The ability to focus for the duration of a match in their task
4)    Optimal Technical: Execute their task for the duration of their match with optimal technical ability
5)   Optimal Physical: Execute their task with optimal physical ability
6)    Responsibility: Take responsibility and accountability for your own development and performance
At the Senior Academy, players will be exposed to the 3 moments of the game; attacking, defending and transition at a deeper level, so they can be successful playing in the modern game
Our incredible staff looks forward to providing an unprecedented week of soccer instructions at the No. 1 Soccer Camps. Come join America's Top Camp program for goalkeepers and field players playing on both sides of the ball and become part of the No.1 Soccer Camps family of over 90,000 satisfied and improved players who have made their mark on soccer fields across the country.
To determine which level to register for click here: https://no1soccercamps.com/Soccer-Training-Program/Program-Levels.html