Top Academic College Camp
Tuition:  $399*
(Male Only, Ages 13 to 18)
*Please note that Accommodations will not be provided – local hotels are available at
Gettysburg Hotels

Other Top Academic College Camp Locations*
Haverford College – July 23-24, 2022
Dickinson College – August 6-7, 2022
*For a List of College Coaches Attending at this Location, please contact Mark Mettrick at markmettrick@no1soccercamps.com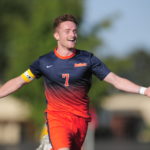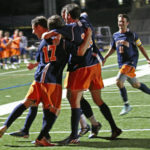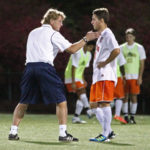 Top Academic College Camp Details
Gettysburg College
300 N Washington St
Gettysburg, PA 17325
www.gettysburg.edu
For more information about this camp, please contact Mark Mettrick, markmettrick@no1soccercamps.com
Top Academic Camps was created to provide all levels of high school aged soccer players the opportunity to showcase their skills and abilities to elite academic schools across the nation. Each camp will provide exposure to top college coaches whilst gaining insight into college soccer from the perspective of top academic NCAA Division I, II and III institutions. Top Academic Camps are the ideal environment to gain recruiting exposure and to showcase your skills in front of high level coaches from top academic institutions and learn about the experience of the student-athlete at top academic collegiate institutions. Registrations will be limited to ensure a quality environment.
FAQ's- Top Academic College Camp July 9th & 10th 
Cost: The cost of the 2 day College Camp is $399.00.  In addition to the college coach led field sessions and seminars, each participant will be provided with access to numerous on-line seminars and informational videos related to the achievement of your goals and dreams.
Camp Schedule: 
Saturday, July 9th
10 a.m. to 11:30 a.m. – College Coach led Field Player & Goalkeeper Training Session
Lunch
1 p.m. to 3 p.m. – Full Sided Games
Break/Dinner
6 p.m. to 8 p.m. – Full Sided Games
9 p.m. to 10 p.m. – College Recruiting Seminar
Sunday, July 10th
9 a.m. to 10:30 a.m.- Full Sided Games
Lunch
1 p.m. to 3 p.m. – Full Sided Games, Closing Remarks