Future Stars Camp
(For Field Players & Goalkeepers)
Ages 5 to 8
9 a.m. to 12 p.m.
Tuition: $195
Junior Academy
(For Field Players & Goalkeepers)
Ages 9 to 14
9 a.m. to 12 p.m.
Players will be grouped by age and ability level.
Tuition: $195

Soccer Camp Details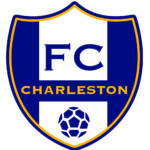 FC Charleston Park
1800 Labor Camp Road
Mount Pleasant, SC 29464
fccharleston.com
For more information about this camp, please contact clarkbrisson@no1soccercamps.com
No. 1 Soccer Camps – new location for 2023!
No. 1 Soccer Camps is excited to offer two weeks of camp this summer at FC Charleston Park located centrally in the 4-mile community of Mt. Pleasant.
FC Charleston is a Jr. Academy Club affiliated with James Island Youth Soccer Club. FC Charleston has acquired their own fields in just 3 short years and provides quality coaching and training East of the Cooper River. FC Charleston offers a 4u-6u sweet feet program, Lloyd's Development league which feeds its Junior Academy program consisting of 15 pools of players and approximately 150 players.
James Island Executive Director, Clark Brisson, has been a Regional Director with No.1 Soccer Camps since 1992. Clark worked summer camps while playing Professional Indoor Soccer in the winter/spring months.  We are looking forward to offering quality programming at quality facilities and No.1 Soccer Camps and FC Charleston are a perfect fit to hone your skills this summer.
No. 1 Soccer Camps as FC Charleston will be directed by long-time No. 1 Regional Director, Clark Brisson, who in his NCAA playing days was the nation's third leading goal scorer at the University of South Carolina, where he has also served as an Assistant Coach. Coach Brisson also coached in the US Soccer Development Academy where his South Carolina United Battery teams are among the leaders in player development having placed 12 players into National Camps and a player in the Residency Program of the US Soccer U17 National Team. He was the Director of Coaching for the Chicago Fire Juniors City Program of the Chicago Fire Soccer Club of Major League Soccer and directed their CFJ City Development Academy Program from 2014-2021.  He is currently working as the Executive Director for the James Island Youth Soccer Club in Charleston, South Carolina.
Come join America's Top Camp program for goalkeepers and strikers (field players) playing on both sides of the ball and become part of the No.1 Soccer Camps family of over 90,000 satisfied and improved players who have made their mark on soccer fields across the country.
To determine which level to register for click here: https://no1soccercamps.com/Soccer-Training-Program/Program-Levels.html